Testimonials
After trying several precious metal refining companies to refine our platinum-rhodium group metals and materials, we have finally found a company that is honest, thorough, and has the shortest turnaround time. Thanks again and keep up the good work.
Mike T., Philadephia, PA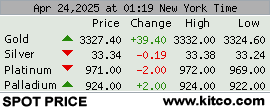 Northern Refineries is a full service refiner of all precious metals. We buy, refine and assay all forms of gold, silver, platinum and palladium. We provide services to businesses such as jewelers, salvage companies, and the health care industry as well as providing individuals with the means to recycle old gold and silver jewelry and coins. Click here for a complete list of industries we service.
In the field of gold refiners, silver refiners, platinum refiners and palladium refiners, Northern Refineries, family-owned and operated for 4 generations, surpasses the competition by providing our customer with honest, dependable, state-of-the-art precious metal refining services in our modern facilities.
| | |
| --- | --- |
| | Learn how to host successful gold party and make a profit |
| | Host profitable silver party - learn how |
Tags: